Data Center Relocation
Data Center Relocation
Why engage a 3rd party for a move?
Most organizations are capable and competent, but most have never moved all of their assets from one data center to another. It requires specific, proven methodologies, skills, and processes to execute a move; without them the probability of smoothly and painlessly executing a move is low. In addition, the organization still has to "keep the lights on" during the moving process.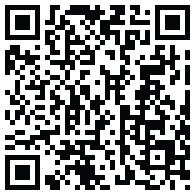 In today's environment most organizations lack the additional capacity to plan and execute a move and still keep the IT Department running. An experienced third party can execute a move faster, better, and with as little risk as possible.
What are the pitfalls to watch out for?
There are a number of pitfalls that need to be anticipated when executing a successful move. Underestimating the move effort and failing to properly plan the move often results in unforeseen delays and complications. Insufficient communication to the user community produces confusion and frustration. Finally, not understanding the application architecture and taking a server oriented approach rather than an application-centric approach can yield undesired user downtime .
Items to consider when looking at a move.
A number of issues need to be considered when contemplating a data center move:
Server and storage consolidation Is there a strategy?
Level of virtualization What is the virtualization strategy?
Methodology Using a well-founded migration methodology and processes.
Asset inventory and logistics Gaining a clear understanding of the assets to move, maintenance windows, and downtime tolerance.
Communication capacity What is the available connectivity between sites?
Site planning Careful destination site design including network, target server placement, and communications (WAN, Internet, and carrier circuits).
Expertise Is only planning and oversight needed, or is technical help also needed?
How to select a 3rd party.
There are a number of factors to keep in mind when selecting a third party to assist with your data center move:
Experience Have they actually done it successfully before? How many times?
Process Do they have a sound methodology? Is it scalable?
Environment Do they have a good understanding of the collocation/managed services world?
Flexibility Do they provide a flexible offering that brings the necessary resources/skills to the project while maintaining project security? Will they allow you to inject your own resources into the project?